Vol. 2, Issue 23 – 06.10.21
Na'Shon Z. Edwards, Director of Constituent Services and Housing Research Assistant, presented a City of Houston proclamation on behalf of Council Member Tiffany D. Thomas to The Jacob William Edwards Foundation Inaugural Golf Tournament on Saturday, June 5, 2021.
Tree & Heavy Trash Solid Waste Update For May
Due to the high volume of heavy trash, tree waste pickup is still running behind schedule City-wide, including in the District F area. To track what day your solid waste will be serviced please use the Solid Waste Department Service Map.Able constituents are encouraged to dispose of junk waste and tree waste at the Solid Waste Department's Neighborhood Depository and Recycling Centers, including the Southwest Neighborhood Depository/Recycling Center located at 10785 Southwest Freeway, 77074. All Neighborhood Depository hours of operations are being extended to 9 AM–8 PM Wednesday-Sunday.
Please stay tuned for more updates.
Solid Waste Management Department's junk waste collection crews will collect all debris placed out for collection in the month of June 2021.  This includes both junk waste and tree waste.
A few reminders:
No more than 8 cubic yards (about the size of a minivan) of junk waste may be placed at the curb for collection.
A maximum of four cubic yards of building material (not to include roofing, shingles, brick, plaster or concrete) generated by the resident.
Appliances containing refrigerant must have a tag attached to them certifying a qualified technician has removed the refrigerant.
Solid Waste management is NOT allowed to collect any material that was generated by contractors.
Solid Waste crews are working to remain on schedule with the support of contractor crews, we apologize for any inconvenience this may have caused the residents, we're making every effort to avoid delays in our service.
For more information visit us a https://www.houstontx.gov/solidwaste/
HAVE A HURRICANE KIT
Having basic supplies ahead of time will give you peace of mind and help make sure your family has what it needs if a quick-onset storm happens. The City of Houston recommends people have two kinds of emergency kits: a Shelter-in-Place -Kit and Stay-At-Home kit.

SHELTER-IN-PLACE KIT
Your shelter-in-place kit should be used for emergencies where you might have to quickly evacuate or shelter in place.  Supplies in a shelter-in-place kit are intended to help people survive the first 24-72 hours in an evacuation or shelter-in-place situation.

Your shelter-in-place kit should contain:

Copies of your important papers in a waterproof bag.
Extra set of car and house keys.
Extra mobile phone charger.
Bottled water and snacks such as energy or granola bars.
First-aid supplies, flashlight, and whistle.
Battery-powered or hand-crank radio (with extra batteries, if needed).
A list of the medications each member of your family needs and at least a 14-day supply of each medication.
Toothpaste, toothbrushes, wet cleansing wipes, and so on.
Contact and meeting place information for your family and a map of your local area.
A stuffed animal or toy for your child and something to help occupy their time, like books or coloring books. If this includes a hand-held video game, make sure you have extra batteries.
Rain ponchos.
External mobile phone battery pack or solar charger. Some hand-crank flashlights will also include a phone charger
Special Considerations

Always to remember that no two families are alike.  If you have infants or very young children, or if you are elderly or disabled, you may have additional items that you need everyday that should be in your go kit.
STAY-AT-HOME KIT
There may be situations where you need to stay in your home for a period of time.  This includes riding out a hurricane.

Special Considerations
Water (one gallon per person per day, for drinking and sanitation—up to a 7-day supply).
Non-perishable food (up to a 7-day supply per person).
Battery-powered radio (with extra batteries) or hand-crank radio.
Weather radio with tone alert and extra batteries.
Flashlight and extra batteries.
First-aid supplies.
Whistle to signal for help.
Filter mask or cotton t-shirt, to help filter the air.
Moist towelettes, garbage bags, soap, disinfectant, and plastic ties for personal sanitation.
Wrench or pliers to turn off utilities (water and electric).
Manual can opener if your kit contains canned food.
Plastic sheeting and duct tape to shelter-in-place (see pages 26-27).
Plastic tarps for emergency roof repair.
Items for unique family needs, such as daily prescription medications, infant formula, or diapers.
Mess kits, paper cups, plates, and plastic utensils.
Cash and change.
Paper towels.
Fire extinguisher.
Matches in a waterproof container.
Rain gear, sturdy shoes, long pants, and gloves.
Important family documents such as copies of insurance policies, identification, birth certificates, passports, and bank account records in a waterproof, portable container.
A stuffed animal or toy for your child and something to help occupy their time, like books or coloring books. If this includes a hand-held video game, make sure you have extra batteries
For more information on getting prepared for this hurricane season visit the the City of Houston  Office of Emergency Management website: Hurricanes & Tropical Storms – Office of Emergency Management (houstonoem.org)

Upcoming Subdivision HOA/Civic Club Meeting Dates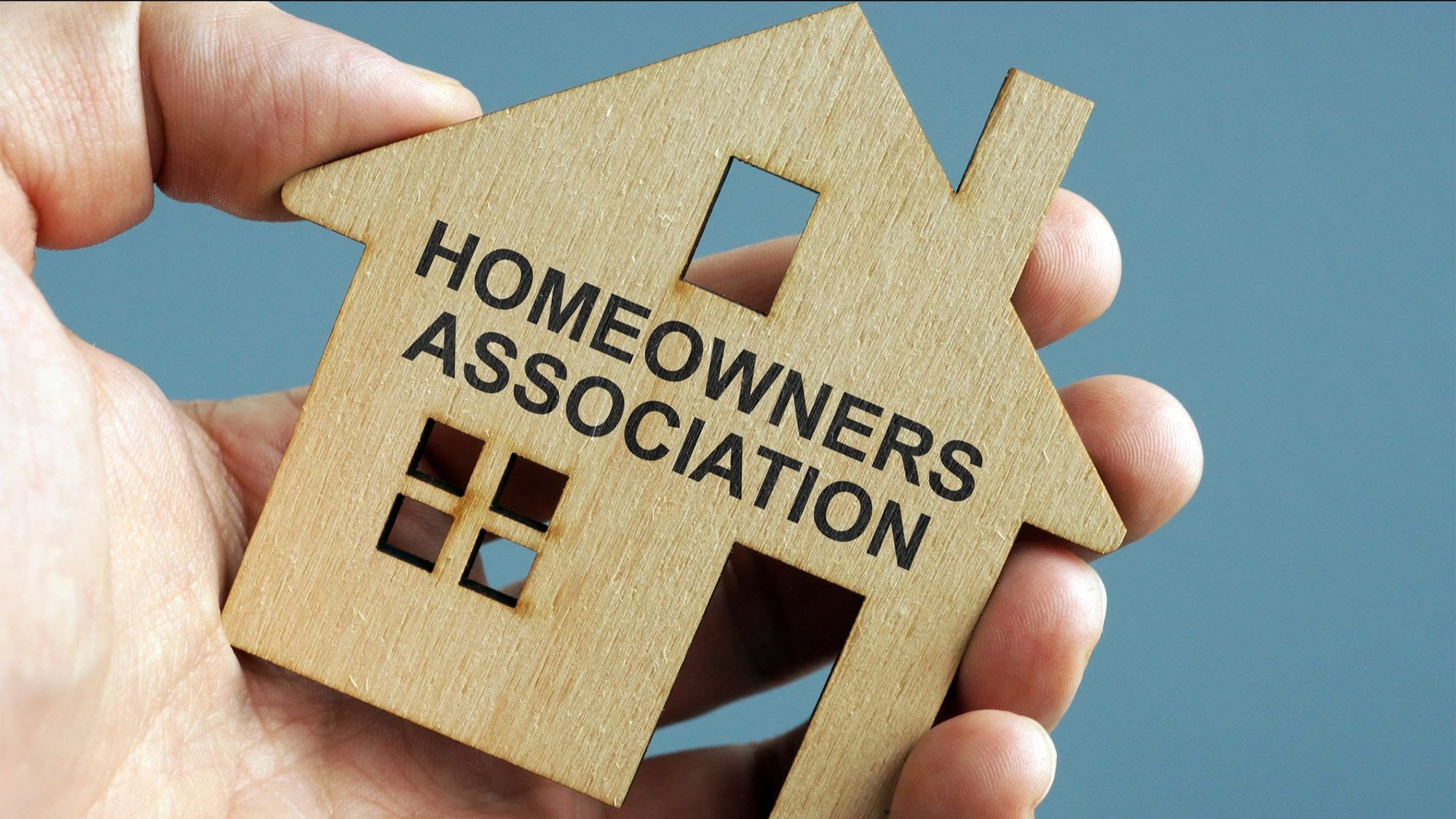 Brookfield East 
2nd Monday of every month
8903 Ashkirk Houston, TX 77099Leamont HOA
2nd Monday of every month
11331 Beechnut Houston, TX 77072Briarmeadow HOA
2nd Tuesday of every month
3202 Freshmeadows Dr, 77063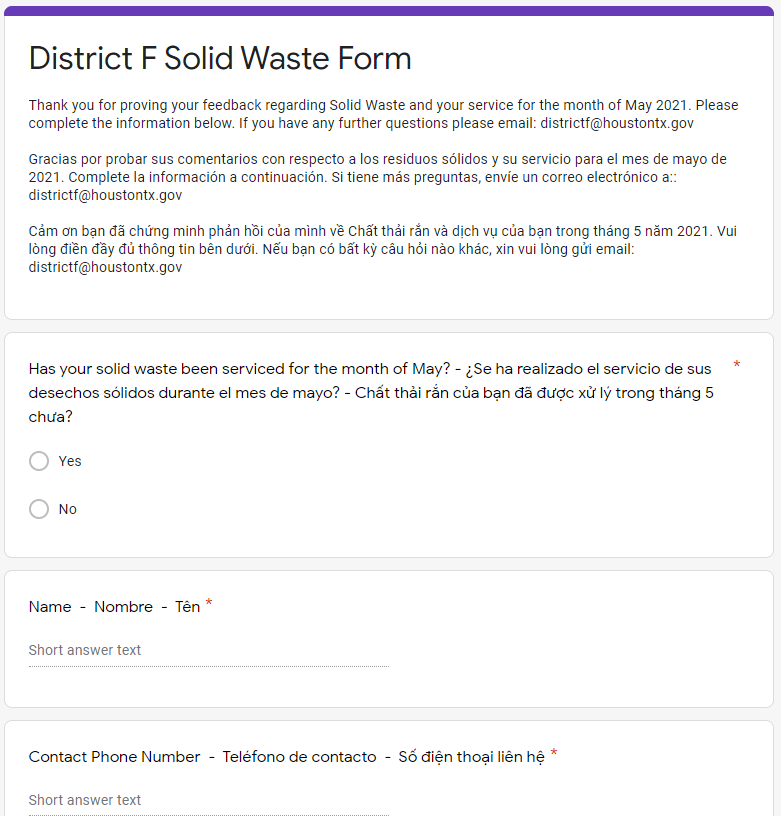 Was your solid waste not collected during the month of June?  Fill out our survey and send your concerns to 

[email protected]

.
Click on the form to report homeless encampments in our district.  The Solid Waste Department will sanitize these sites to reduce the spread of COVID-19.
"Make Music is a free celebration of music around the world on June 21st. Launched in 1982 in France as the Fête de la Musique, it is now held on the same day in more than 1,000 cities in 120 countries. Completely different from a typical music festival, Make Music is open to anyone who wants to take part. Every kind of musician — young and old, amateur and professional, of every musical persuasion — pours onto streets, parks, plazas, and porches to share their music with friends, neighbors, and strangers. All of it is free and open to the public.

We invite performers and venues to sign up on our website if they are looking for matchmaking, or simply list their performances on https://www.makemusicday.org/houston/.
2021 Bi-Weekly Collection Schedule 
In order to assist with continued education of City of Houston Resources please review the 2021 Bi-Weekly Collection Schedule.
If you have missed rental or utility payments due to being impacted by the pandemic, apply for assistance from the Houston-Harris County Emergency Rental Assistance Program. Assistance will NOT be first-come, first-served.  To receive help over the phone, call 832-402-7568.
To check on your application status, click here.
If you have been approved for rental assistance and your landlord still moved forward with eviction, report it here.