DISTRICT F & J COMMUNITY DAY 2020
Thank you to everyone who volunteered with Council Member Pollard and Council Member Thomas this past weekend, including Mayor Turner, Council Member Sallie Alcorn, and Council Member Caroyln Evans-Shabazz. We would not have been successful without each of you! Together we distributed over 1700 meals and grocery bags, 5000 washable masks, and gave access to 250 free COVID-19 tests!
POP-OFF:
Council Member Thomas Thanks Community Day Partners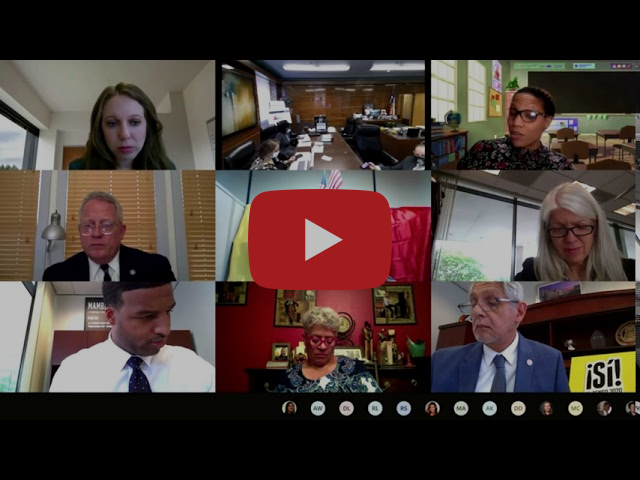 Funded through our Council District Service Fund, our HOT team has just begun patrolling our district to identify illegal dumping and facilitate clean-ups.  Please contact 311 to report illegal dumping, and contact our office to let us know where the hotspots are.
Bounce Back Westchase is available to help any business in the Greater Houston Area.  The goal is to help you get new customers. If you sign up at BounceBackWestchase.com and offer a discount, BBWC will advertise your business to thousands of potential customers for FREE.  Thank you to Minuteman Press Westchase for their efforts to give a boost to our business community.
We would like to thank Katherine Cheng-Arif, the owner of wedding venue, Signature Manor, for her donation of washable masks and hand sanitizer to our office.  Her donation will become part of our effort to deliver hundreds of washable masks to local senior living communities in the next few weeks.
JOHN LEWIS
1940 – 2020
Last week, we mourned the passing of US Representative John Lewis, a lifelong trailblazer for civil rights. At 25 years old, he was the youngest member of the non-violent protest march from Selma to Montgomery, and his beating at the hands of police officers, made infamous on national media, compelled President Lyndon Johnson and Congress to swiftly pass the Civil Rights Act.  In his later years as a Congressman representing Georgia's 5th congressional district, he continued to advocate for equality and understanding in our country, becoming known as "the conscience of the US Congress."  His legacy will continue to impact and resonate with generations to come.
This week, we received news regarding the passing of several colleagues from Houston Fire, Houston Police, Public Works, Solid Waste Management, and Human Resources.  We would like to acknowledge their considerable contribution to our City and our residents, and we mourn their loss.  Our thoughts and prayers go out to their loved ones.