HOUSING AND COMMUNITY AFFAIRS COMMITTEE MEETING
Monday, June 22nd
Today, the 
Agenda Session
 again took place online.  Council meetings will be online through the end of this month.
Here were some of the notable Agenda items passed:
Item #3 – Approve the Fiscal Year 2021-2025 Capital Improvement Plan (CIP) and establish a charge of $75.00 plus postage for the adopted CIP documents and a charge of $5.00 plus postage for a CD version

The FY2021-2025 CIP book contains vertical construction projects supported by the General Services Department for its clients (Fire, Health, Library, Parks, Police and Solid Waste), projects supported by Houston Public Works (Street & Traffic, Storm Drainage, Water and Wastewater) and the Houston Airport System.  In addition, Information Technology, Fleet, and Component Units citywide capital programs are included. This year's CIP puts an emphasis on Harvey recovery projects.
The FY2021-2025 CIP calls for appropriations of approximately $9.2 billion during the five-year period.  Planned appropriations for the Public Improvement & Citywide Capital Programs total approximately $681 million, Component Unit Programs $1.1 billion and $7.3 billion for the Enterprise Programs.
The adopted CIP will be available for public viewing at the Downtown Library and on the City's website located at http://www.houstontx.gov/cip/

Item #7 – HOUSTON FOOD BANK for Emergency purchase of 150,000 Meals for adults age 60 or older related to the COVID-19 Pandemic for the Houston Health Department – $500,000.00 – Grant Fund

Houston Food Bank will provide meals to adults age 60 and older, as a result of supply and demand.  The provider who was supplying self-staple meals for the congregate program has met their capacity.  This service will allow the seniors to continue to receive meals as a result of the closure of the congregate sites due to COVID-19.
Houston Food Bank will deliver the food to locations designated by the Houston Health Department, Harris County Area Agency on Aging (HCAAA).  The services will start upon issue of the purchase order and end prior to September 30, 2021.
The vendor's pre-packaged meals consist of the following:

Five (5) frozen unitized meals labeled with menu information
Heating instructions
A weekly menu
An additional produce bag (optional)

Item #34 – TAGGED – ORDINANCE approving and authorizing the submission of an electronic application for and acceptance of funding through the U.S. DEPARTMENT OF JUSTICE FOR THE FY2020 BODY WORN CAMERA POLICY AND IMPLEMENTATION PROGRAM ("Grant"); declaring the City's eligibility for such Grant; authorizing the Police Chief of the City of Houston Police Department to act as the City's representative in the application process, to apply for, accept, and expend the Grant Funds if awarded and to apply for, accept, and expend all subsequent awards, if any, pertaining to the Grant and to extend the budget period

The grant amount is $2,000,000.00 and requires a city cash match of $2,000,000.00.  The majority of the cash match ($1,995,000.00) will be funded by a donation to the City for the purchase of BWC equipment.  If awarded, the grant period becomes effective October 1, 2020, and ends September 30, 2023, for a total of 36 months.
HPD will use this grant funding to expand its existing BWC program.  HPD's body-worn camera program has profoundly affected the city and its citizens by increasing the overall accountability and effectiveness of the criminal justice system. However, the current cameras have reached the end of their technological lifespan. In order for the program to continue, HPD must replace the existing camera systems as well as acquire additional cameras. This is necessary to outfit the department fully and to take advantage of upgrades in software and camera functionality. The expected number of BWCs to be purchased as part of this grant program is 4,100.
POP-OFF: Council Member Thomas
Mayor Turner Announces Members of Police Reform Task Force
Congratulations to District F residents, Rose Brown and Timothy Luckey, for being selected to serve on the Mayor's Task Force on Policing Reform.
Thank you to everyone who applied.  We will keep your information on queue for future board and commission opportunities.
Council Member Thomas Discusses Police Reform
on FOX26's "The Isiah Factor: Uncensored"
Please welcome our new summer interns, Evelyn Bustos and Tristan Love!
Evelyn will be a senior at Alief Hastings HS and plans to help her community by giving back and motivating others to participate in social change. "Together we can be the change that society needs."
Tristan will be a senior at Cypress Falls HS and is on the debate team.  "I want to learn new things that will help me become a wiser individual."
ALIEF COMMUNITY CENTER: A RETROSPECTIVE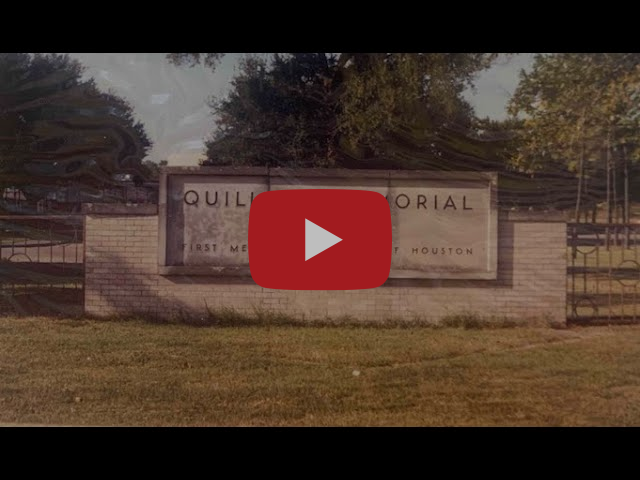 Our office has released a short documentary on the history of the Alief Community Center, beginning with the building's inception as the Quillian Center in 1958.
We hope that everyone had a wonderful Father's Day this past Sunday.  We want to give a shout-out to our fathers, and to all the fathers who are making a positive impact on their families and our community.